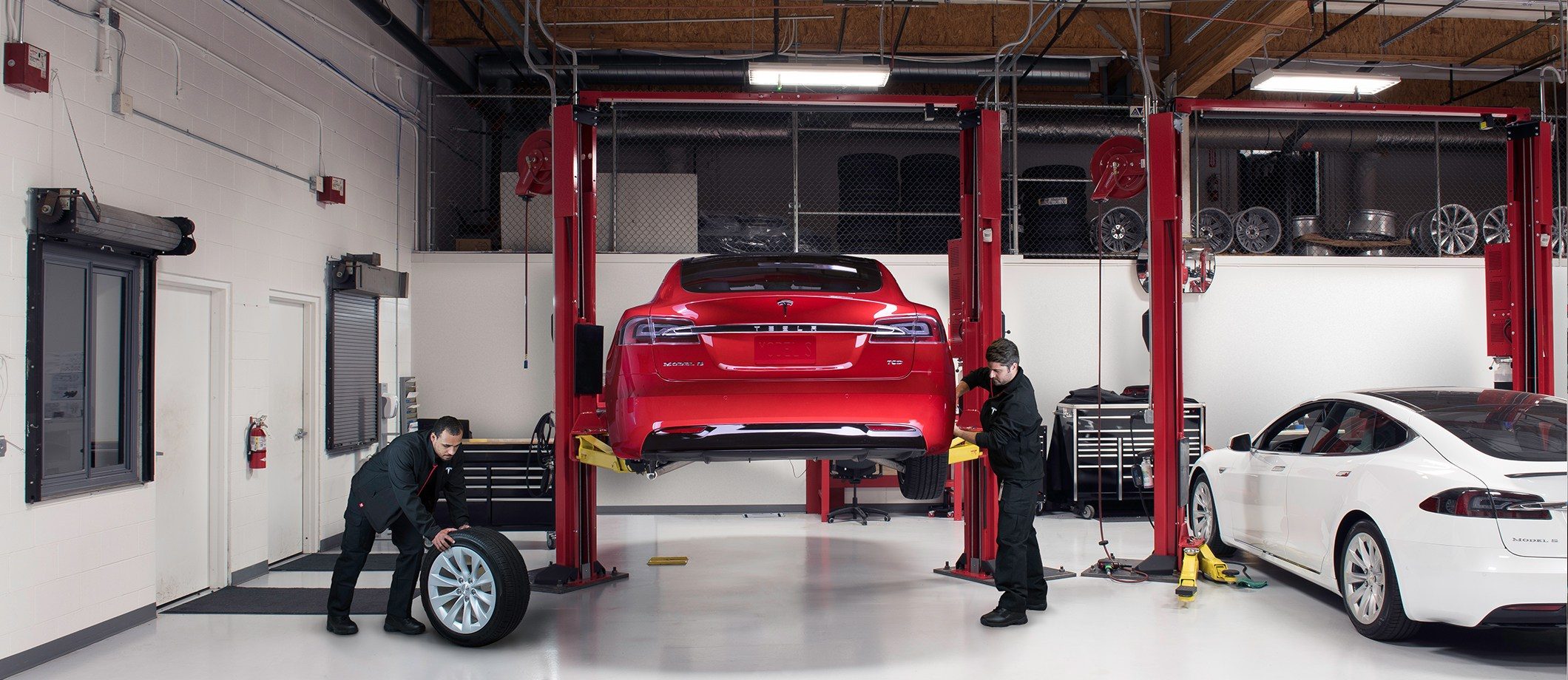 Dallas Collision Center is one of the only In House Body Repair Centers in Texas that is fully authorized to repair not only minor damage, but major structural damage as well. 
Tesla vehicles are truly amazing cars designed for safety from the ground up. The body structure design incorporates the best in advanced structural aluminum and steel casting, as well as extrusion and stamped panel technology. 
Accidents still happen however, which is why it is crucial to choose a Tesla Approved Body Shop Repair Provider. 
As a part of the Tesla Approved Body Shop Network our technicians have been factory trained and equipped to rebuild Tesla vehicles to the original vehicle specifications for structural integrity and finish. 
This includes all Tesla vehicle platforms, models and body and body types whether it be aluminum frame, carbon fiber, or mixed material. 
The Tesla In House Body Repair Experience gives owners peace of mind that your Tesla is still a Tesla. Should your Tesla vehicle be damaged in a collision we will help you ensure that its repair meets with Tesla's high standards (and yours as well). 
For support with your Tesla at our Body shop, you can reach out to us directly, or should you need further assistance you can contact Tesla Body Shop Support by email at BodyShopSupport@tesla.com. You will need to reference your VIN and our Body Shop, Dallas Collision Center for prompt assistance. 
No other facility is factory-authorized to repair ASF aluminum construction without aluminum certification. Our aluminum room is one of only four in Texas and just two in the DFW metroplex. We are one of the few Collision Centers in the United State that meet these strict requirements.